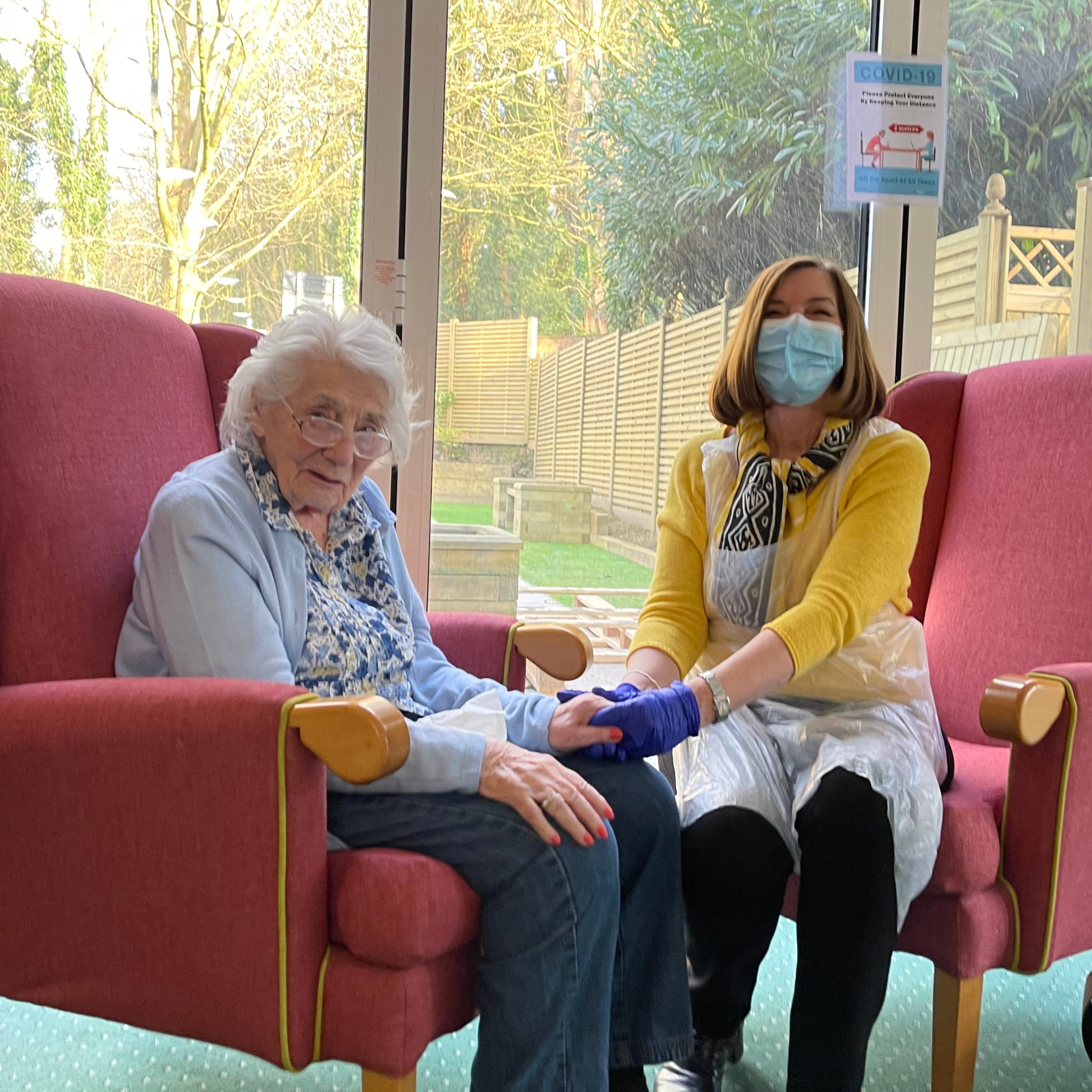 Indoor Visitors Return to Care Home in Westerham
Indoor visitors have returned to a care home in Westerham thanks to new government guidance. The residents of Westerham Place Care Home have welcomed their first designated visitors in a series of emotional reunions.
The new government guidance allows each care home resident to nominate one person to visit them indoors weekly. On receipt of the guidance, the team at the home in the Sevenoaks District of Kent completed dynamic risk assessments. Taking into account the home's location and layout, as well as the risks to each resident, the home has a tailored visiting plan for each individual. This has enabled the home to reintroduce indoor visiting safely and to the delight of all involved.
The first safe indoor visits of 2021 took place at Westerham Place Care Home on Wednesday 10th March. Among the first to spend time with a designated visitor was Westerham Place resident Joan. Having received a negative lateral flow test result, and wearing appropriate PPE, Joan's daughter met her in the dedicated visiting room. Joan said: "It was wonderful to see my daughter and to be able to hold her hand."
A Considerable Step Towards Normality
Claire Davis, home manager of Westerham Place, said: "Welcoming designated indoor visitors back to Westerham Place is a considerable step towards normality. The last couple of weeks have been emotional for our residents, their relatives and our team members. Loved ones are over the moon to be able to hold hands and have a proper catch-up in person."
"My sincere thanks go to our residents and their relatives for their patience and understanding and for helping us smoothly reintroduce visiting in this way."
Searching for Care? To enquire about the excellent care offered at Westerham Place Care Home please click here.
To learn about our other care homes in England simply click here.