Warminster Care Home Springs into Action for Ukraine Appeal
The residents and team at Wren House care home in Warminster have organised a flurry of fundraising events for the Disasters Emergency Committee's (DEC) Ukraine Humanitarian Appeal.
Having been saddened by the news of those affected by the conflict in Ukraine, the Wren House family were keen to do what they could to help.
Handmade Flowers for Ukraine
The home's first fundraiser was led by the home's cook Claire Randell. Claire handmade woollen sunflowers for people to wear in support of those affected by the events in Ukraine. These have been sold to staff, residents and their friends and relatives raising £85 so far.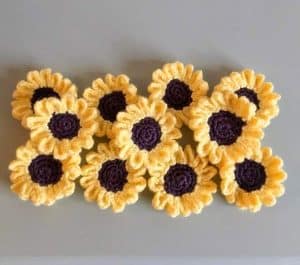 Fundraising Bakes
On Friday 18th March, Wren House became a bakery for the day! The team set up a stall at the front door selling delicious homemade cakes for the appeal. Thanks to the baking skills of several staff members and supporters of the home, the stall had everything from delicious lemon drizzle to indulgent rocky road. With treats on offer to passers-by and visitors to the home, the stall soon sold out.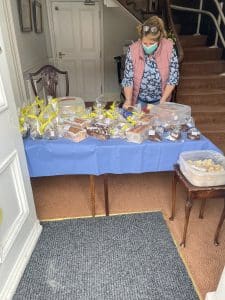 Residents' Raffle
Keen to get involved with the fundraising activities, the Wren House residents decided to set up a raffle so they could also contribute to the appeal. Prizes have been very kindly donated by team members and the local Tesco store. The big prize draw will be taking place soon.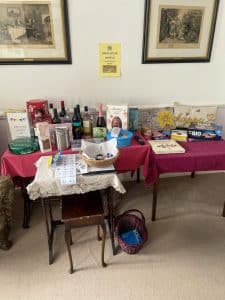 Keen to Help
Tracey Atkins, home manager of Wren House, said: "Watching the terrible events unfold in Ukraine, we were keen to help out with the DEC aid appeal. These brilliant fundraising ideas were the work of our activities coordinator Justine Hicks. A huge thank you goes to Justine for organising, and to the rest of our team baking and donating prizes for our raffle. I would also like to thank our residents, their relatives and friends for being so generous in buying the handmade flowers, raffle tickets and prizes. We are proud to be supporting such an important cause."
The DEC appeal has been set up to provide aid for families fleeing the conflict and raised £200 million in the first two weeks. With DEC charities on the ground in Ukraine and neighbouring countries, the appeal can ensure help gets to those who need it most.
Keep up to date with the latest news from Wren House