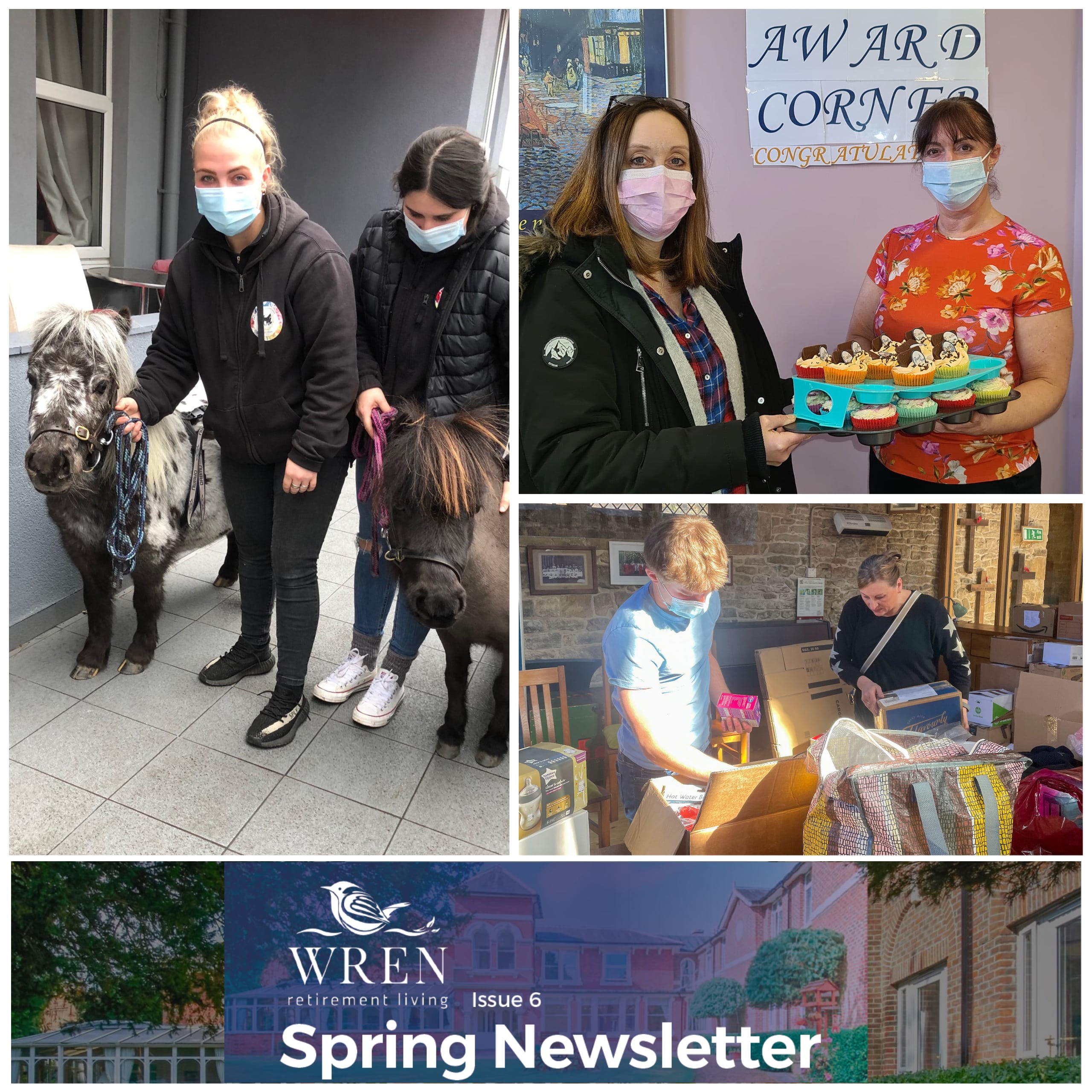 Wren Retirement Living Newsletter – Spring 2022
Spring has sprung, our residents have been busy enjoying the return of gardening clubs and we've been celebrating our wonderful staff in the latest edition of the Wren Retirement Living Newsletter!
This quarter has also seen many of our homes joining in with community appeals to help the people of Ukraine. With donations of essentials and fundraisers for the Disasters Emergency Committee Ukraine Appeal, our residents and teams have been keen to help in any way they can, as you'll read in our spring edition.
Sewing the Seeds of Spring
Following a resident-led greenhouse rescue operation at Featherton House near Banbury last year, the home's gardening club has sprung back into action. Already, the club have produced some delicious lettuces and radishes which have been served in the home's dining room. The recent sunny weather has also allowed residents the chance to relax and admire the garden. Not for too long though, as their sunflower plants are in demand. Download the newsletter below to see why!
Live Entertainment Returns
With warmer weather and further easing of restrictions, we've been pleased to welcome entertainers back into our care homes. Live music is a much-loved highlight for many of our residents and they've been thrilled to see some of their favourites again. At Westerham Place in Kent, the infamous Henry with his music and movement sessions has filled the home with smiles. While the songs of the musicals have brought residents and loved ones together at Wren House in Wiltshire.
Staff Recognition Week
Great teamwork starts with amazing people and we have them in abundance at Wren Retirement Living. So, we recently dedicated a week to celebrating our incredible teams and all they have done for our residents over the last couple of years. Staff Recognition Week 2022 was a celebration of team achievements, long service and a chance to say thank you with afternoon tea treats, pamper gifts and high street vouchers.
Read more on all of the above by downloading the spring edition of the Wren Retirement Living Newsletter.
Searching for care? Find your nearest Wren Retirement Living Care Home.